The jury – high-level competence for a final decision that is not susceptible to any influence!
In the globally unique, three-stage awarding process for ecologically sustainable brands, the final decision lies with the jury members. They voluntarily check all submitted validation documents – including the respective evaluations – and make an independent decision. The jury is made up of high-ranking representatives from business, science, media, agencies and environmental associations. We would now like to introduce the jury members of the current process in Switzerland: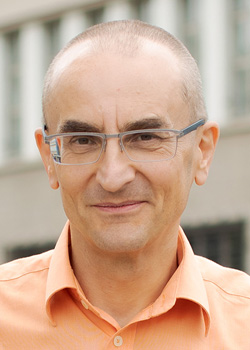 Prof. Dr. Claus-Heinrich Daub
Lecturer, Institute for Corporate Management/ University of Applied Sciences Northwestern Switzerland School of Economics
As one of the most serious sustainability seals on the market, GREEN BRANDS contributes to building trust among consumers and encourages them to reflect more strongly on their consumption behaviour and to reach for sustainable brands and products. In this way, it makes a valuable contribution to more sustainable consumption and a transformation of the economic system towards a true circular economy, while at the same time raising the bar for those companies that are still bound to antiquated economic thinking.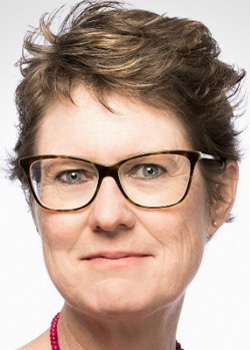 Dr. Isabelle Dauner Gardiol
Projektverantwortliche éducation21
As an expert in education for sustainable development, I find it difficult to promote "responsible consumption" given the prevailing business model of certain companies. As a consumer, it is sometimes difficult for me to make informed choices with a clear conscience. On the one hand, the GREEN BRANDS label allows companies to demonstrate their contribution to sustainable development and thus create best practice models. On the other hand, consumers can make a choice based on transparency, which facilitates their purchasing decisions. I am happy to contribute to a green economy as a member of the GREEN BRANDS jury.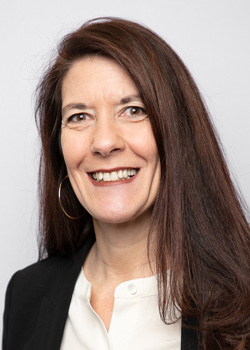 Sabina Döbeli
Consultant, lecturer, Curator Sustainability and Culture
A thriving nature, the well-being of the society, creativity, innovation and economic growth in harmony – this is how I see the economic world of the future. Sustainable thinking and acting is a way of life and the basis of entrepreneurial success. The human being is always at the centre of attention.
With GREEN BRANDS, there is a new suitable instrument for companies to achieve this goal of a sustainably developing society where the future generations have the same opportunities as we do to get closer to this goal.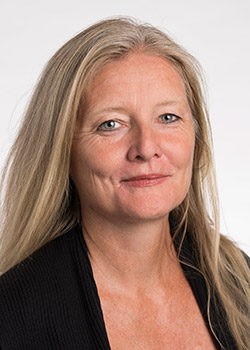 Ruth Hofmann
Editorial journal Oliv (Austria/ Switzerland)
It is sensible and important that manufacturing companies not only produce "green" end products, but also check and trim their entire processes for sustainability. This is the only way to ensure that the entire value chain can be optimized in this direction. GREEN BRANDS offers companies a strong and independent tool to check and evaluate the processes within a company. Repeated implementation makes progress measurable and also acts as motivation for the future.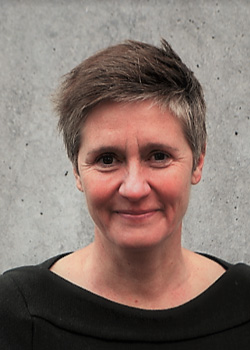 Dr. Kathrin Muff
Director of The Institute for Business Sustainability
As a consultant for companies and their managers and board members, I help them to see sustainability as the core of their business and thus not only to be a "green brand" but also to make a positive contribution to society. As a GREEN BRANDS jury member, I also contribute the know-how on the success factors outlined in my current reference book "Five Superpowers for Co-creators". This is based on around 20 years of international business experience in the field of strategy and management in Australia, the USA, Russia, Eastern Europe and the Netherlands. A native Swiss, I was previously Dean of the Business School Lausanne for 10 years.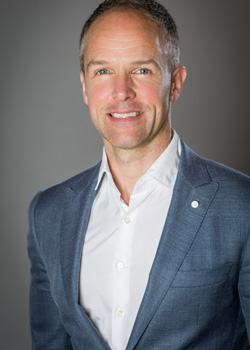 Sven Thali
Independent management consultant (SUSTAINABILITY PARTNERS)
We consumers determine tomorrow's world with our current consumption franc. We want a guarantee of effectiveness for this conscious, creative act. But what is the guideline, what are the criteria that qualitatively verify and guarantee this claim? This requires awards of the most varied kinds. Very strict and also those which check and thus show minimum requirements: Yes, a company has set out on a journey and consciously exposes itself to the opportunities and risks of sustainable development.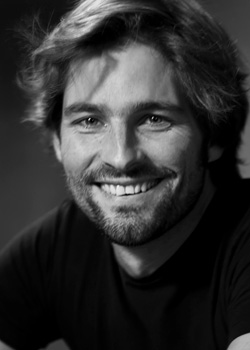 Moritz Teriete
Managing Director Sustainable Food Systems GmbH
As long as the prices of products do not reflect all the social and environmental costs associated with their production and consumption, we will be dependent on consumers making targeted purchasing decisions for sustainable products. This is where the GREEN BRANDS offer helpful information and thus a valuable decision-making aid.